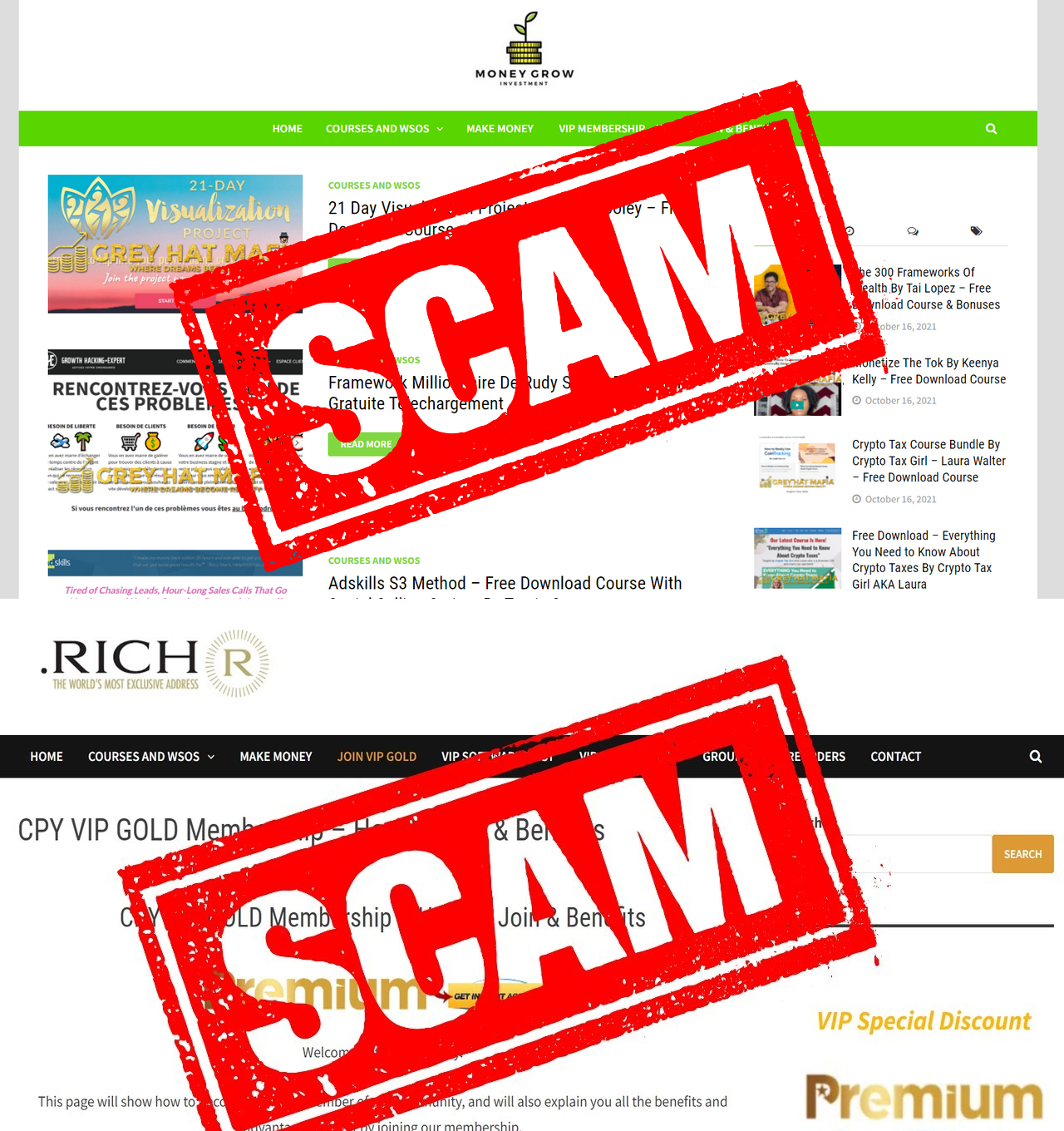 We usually never complain about our competitors, especially in the black hat and courses-sharing niche, however today we have been noticed that a new kind of scam is going on and might cost you a lot of money, especially as you can't get it back.
The scam is pretty simple, someone created a website, called Cpy-skidrow.com (the name is similar to Cpyskidrow.com, which is a real website that shares cracked games online). This fake website owner also created another website called coursesdownload.net, in order to get more leads and boost his SEO rankings.
How does this scam work? Pretty simple. On both website, the scammer admin pretends to sell you a VIP membership which provides you access to many gurus courses, expensive softwares and so on. In order to pay for that VIP subscription, you're invited to send him a specified amount of money via cryptocurrencies, and once you do so, boom. The admin gets your funds and never answers you anymore, disappearing with your money and as it's crypto, you can't claim it back or get a refund, even with your bank (except if you have a serious insurance lol).
From what we have seen on other reviews, Cpy Skidrow's admin runs another fake website on top of coursesdownload.net, which is up-courses.com (he even pretended to have registered a company in the UK, which has nothing to see with his illegal business). You might take a look on Youtube, or even this cpy-skidrow review blog (link : https://cpy-skidrow-scam.blogspot.com/2021/12/cpy-skidrow-scam.html) that specifically talks about his scam and how you can report this very bad and misleading business.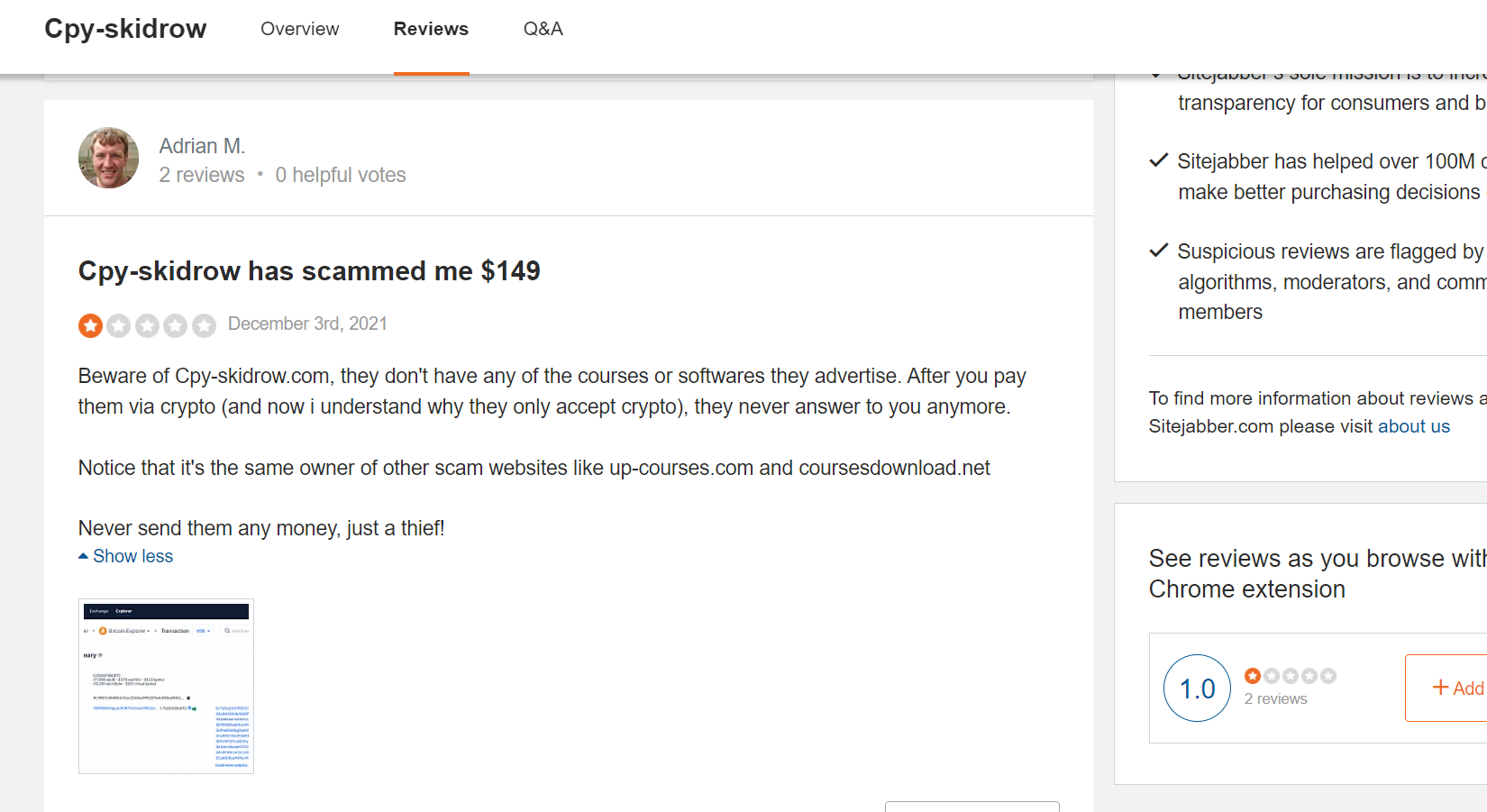 This user above lost $149 trying to buy the fake lifetime VIP membership, and ended up losing his money. Other similar victims also relate about this scam via Trustpilot, Reddit or even Youtube as we indicated earlier.
For your safety, never trust those 3 websites : CPY-SKIDROW.COM , UP-COURSES.COM and COURSESDOWNLOAD.NET
You will never see back your money if you decide to give them (or him, as it's the same owner) a chance to steal your funds.